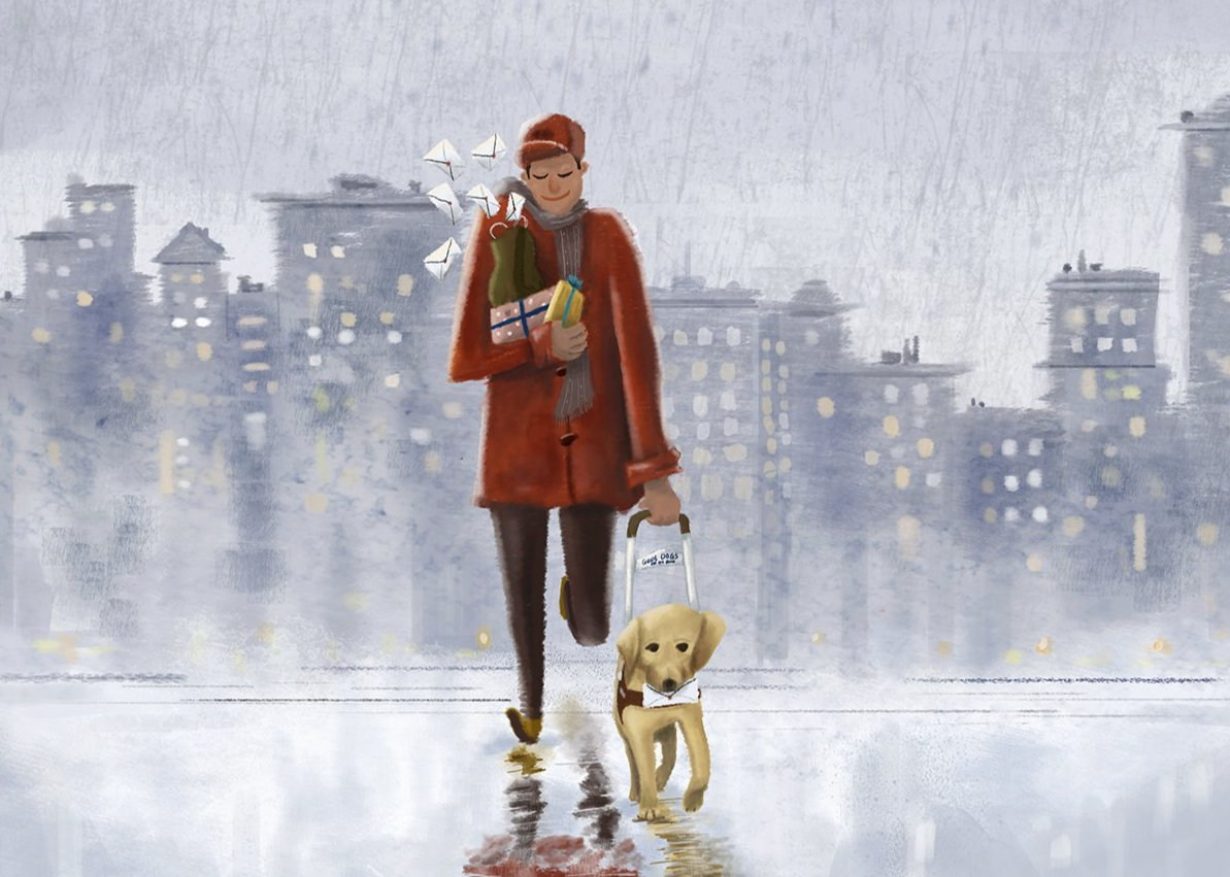 Virtual Holiday Celebration 2021
Sunday, December 5, 2021

5:00pm PT

Join us virtually for our annual GDB tradition. A heartwarming program featuring GDB stories, and of course, puppies!
For more information,
contact Debi Morgen at 415.488.2340,
or [email protected]
Artwork by GDB grad, JR Quevedo
Register Today!
Tickets are FREE! Register by November 1 to be entered into a free drawing for a GDB holiday gift.
Sign up